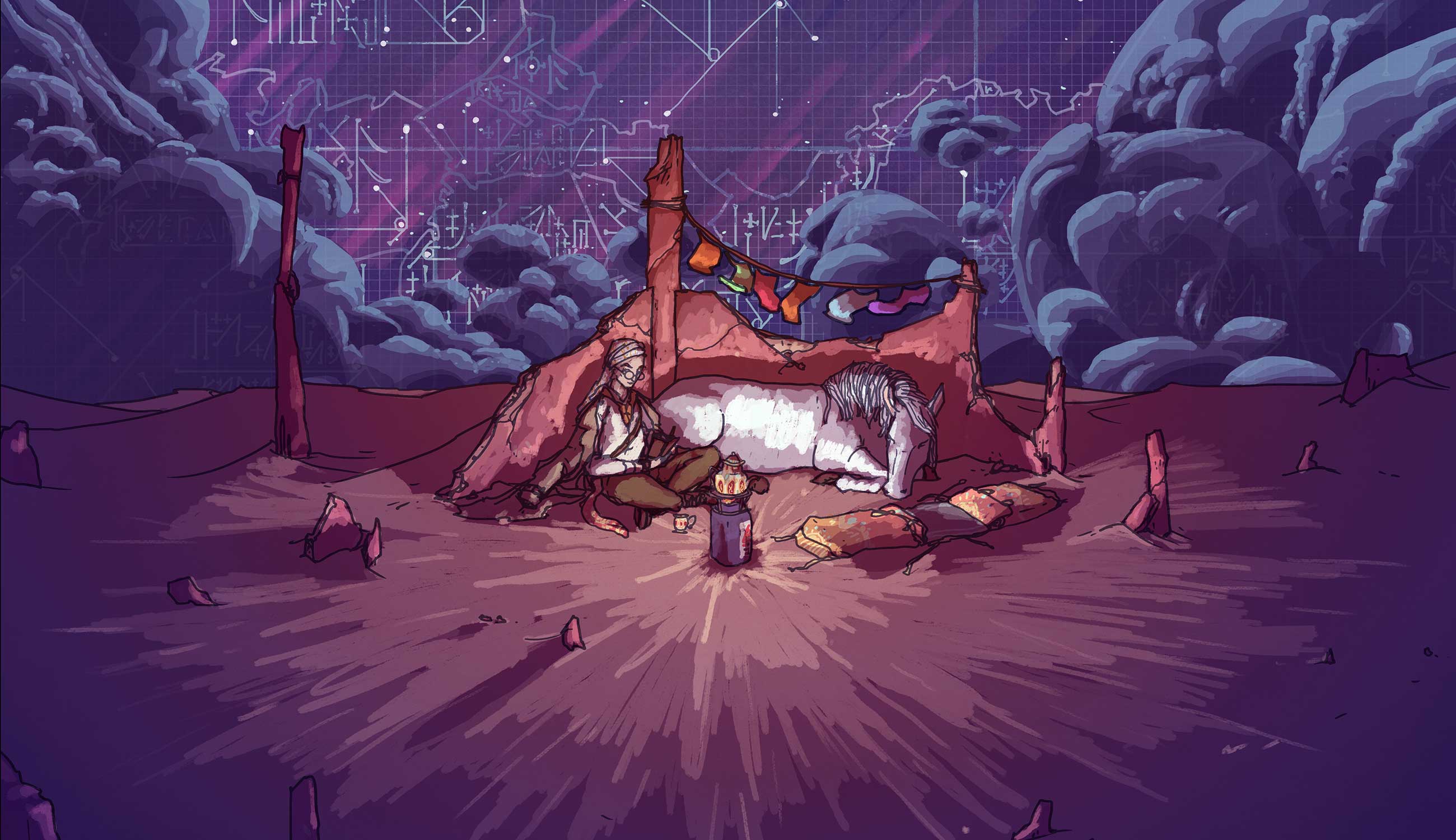 Sign up to Gazel's website to receive music, stories and updates to your inbox.
---
For centuries, music has been used to tell stories. Some of the greatest legends, myths and histories of humanity are written in song. Yet in the present day, it could be argued that the art of storytelling through music is something many have left behind.
This is not the case for Gazel, the performer, multi-instrumentalist, artist and producer whose masterfully woven, exquisitely textured music has already drawn comparisons to the likes of Bjork, Kate Bush and Bat for Lashes.
Her 2019 debut album, Gazel's Book Of Souls, is a thoughtful, philosophical work featuring old-world influences imbued masterfully into modern pop and electronic sensibilities. These eclectic soundscapes provide the medium for the tale of a young girl who leaves her village after a devastating fire and sets out on a journey to clear her grandfather's name - encountering a number of intriguing characters along the way.
"When writing Gazel's Book of Souls I wanted to create a mythological structure of the unconscious mind - like an imaginary psychic map" says Gazel. There is a theme for each song, each representing a different aspect of the human psychic tendency - grief, growth, technology, symbolism, problems of identity, and belief in the mind's fabrications. The music explores dreams, consciousness and the great mystery of the human mind."